Social proof. You might not have heard of the term but you have probably been influenced by it. Maybe even today.
What is Social Proof?
"Simply put, social proof is the natural human tendency to imitate the behaviors of people around us, especially those people we respect — and those are the people who exert the strongest influence over our own behavior. "

Ema Linaker
In other words, we tend to trust and imitate the positive experiences we see others having. That's why you read product reviews before buying something or check reviews before going out to eat. It should come as no surprise that 92% of customers read online reviews before buying. Furthermore, 88% of consumers trust user reviews as much as personal recommendations.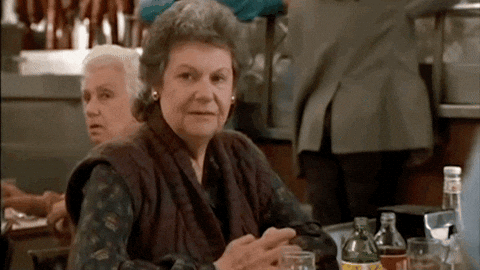 This notion, that people follow the actions of others, especially in terms of impacting purchasing decisions, is not a new concept. Testimonials have been used in advertising for decades. But the rise of the Internet has brought customers and their feedback together in ways that Mad Men-era marketers could only dream about. Social media has further melded social proof into our daily lives.
Social proof is an important factor in making decisions, especially when the outcome is uncertain. In this case, people usually make decisions based on the experience and actions of others. Smart companies use social proof to build trust with customers and increase conversion rates.
Types of Social Proof
Recently, our own Tyler Golberg addressed social proof in his post about building trust with website visitors. He listed the six main types as:
Leveraging the power of social proof on your website has never been easier.
Examples of Social Proof
Customers
Your existing customer base is an important source of social proof. These are people with first-hand experience with your products and services. Their positive experiences can compel and convert new customers. Here are some examples of how to incorporate customer-driven social proof on your website.
Ratings and Reviews – This is a classic example we are all familiar with. Customer reviews and star ratings can build trust, instill confidence, and answer important questions buyers may have about a product or service. Your website should provide customers the opportunity to leave review. Strive to make this process as easy as possible.
Testimonials – Like reviews, testimonials provide genuine feedback on a customer experience. However, testimonials are usually curated by the business. Customers usually don't leave feedback without some sort of prompt. If you are not doing so already, start requesting testimonials at every opportunity. Be sure to get a photo, full name, and company/title (if applicable). Testimonials are more believable with this extra information about the source.
Case Studies – Unlike reviews and testimonials, case studies provide in-depth or behind-the-scenes information about a product or service. Good case studies tell a story. This usually takes the form of presenting a problem and explaining how it was overcome. This can be an extremely powerful form of social proof as potential customers identify with the problem and learn to look to you for the solution.
Social Media Mentions – Mentions of your company or products on social media can be used to convey social proof and often have built-in verifiable components in regard to the poster's identity. Social media is a rich source for finding and encouraging user-generated content (UGC) about your brand. Embedding the post, tweet, Instagram photo, etc. on your website can create authentic and trusted content. Instead of embedding, you can also quote customer comments from social media in pages and posts. In that case, make sure to link to the source via the poster's username.
Customer Showcase – Customers, like anyone, love to be featured. Why not have a section devoted to them? This could include photos of customers posing with or wearing your products, videos of products in use…the possibilities are only limited by your imagination (and industry). You can use UGC culled from social media or items submitted via your website. Don't forget to tell customers when you feature them–odds are they'll want to reshare it on their own channels.
Surveys – Time is valuable and sometimes customers don't want to spend it on reviews. Who can blame them? A survey can work around this challenge. Ask a few questions with a choice of predetermined responses and share the results as social proof — "96% of customers would purchase again."
Recommendations Based on What Others Have Purchased – Also known as the Amazon technique, this is proven to reduce cart abandonment and encourage further exploration of products.
Subject Matter Experts
Customer opinions and feedback are valuable, but hearing from experts can add a whole new level of credibility to your social proof.
Expert Testimonials – This does not have to be limited to previous customers, but that's an excellent place to start. If your existing customer base is smaller or you are looking for more high-profile experts, consider sending a free product sample and request for a post or review to well-known figures within your industry. Or reach out to professionals in another field that compliments your business (for example, a chiropractor for your mattress company).
Media Logos/Earned Media – If you've been featured in an article or other media, make sure to brag about it. This form of social proof can be very powerful in persuading uncertain customers. Take a page from movie reviews and, instead of just showing the logo, include a snippet of the review to engage your prospective buyers.
Influencers/Celebrities/Brands
"40% of people say they've purchased a product online after seeing it used by an influencer on social media."

Sprout Social
This is often seen in the form of a celebrity promoting or using a product on social media, but there are ways to use this type of social proof on your website.
Celebrity Endorsement – This doesn't have to be a Hollywood A-lister. A "celebrity" for your business could include a well-known local personality or industry leader (see Subject Matter Expert above). Don't limit yourself to a formal endorsement–this could take the form of a positive mention on social media.
Influencers – Depending on your industry, targeting influential people with significant impact and followings on social media to promote your product or company might be a worthwhile strategy to pursue. Influencer marketing has become a successful tactic for many brands.
Client Logos – While technically in the Customer type-category, there is some overlap in using client logos for social proof, especially if your clients are well known in your niche.
Platform Integrations – Compatibility is a major selling point. Highlighting your compatibility with other well-known third-party services or platforms can positively influence purchasing behavior.
Crowds/Large Numbers
Also known as Wisdom of the Crowds, this type of social proof is based on herd mentality or the fear of missing out (FOMO). In essence, we are strongly influenced by the choices of others and this can be used as a selling point. McDonald's has used this practice for decades, highlighting the bazillions of hamburgers sold on their signs. By leveraging your company's unique numbers, you show how well-established your reputation is, apply social pressure ("Why aren't I one of those bazillions?"), and create a sense of urgency.
Number of Orders – The total number sold of a particular product or all products combined can be a powerful metric to brag about (if it's a significant amount).
Stock Levels – We've probably all seen this used on travel booking sites – "Hurry, only 2 left!" This can help encourage more immediate action.
The number of people viewing a product – This also creates a sense of urgency and proves the value of a product.
Best Sellers – The New York Times famous lists are a great example, underscoring the logic that an item has to be good if a lot of people like it. This a simple way to create interest in your largest selling items and assist customers in searching and browsing products.
Popular Posts or Products – A variation on best sellers. Highlighting these items proves that other people are interested in them.
Subscriber Counts – Social media follower counts are less important to buyers (again, unless they are in the stratospheric range) but newsletter or podcast subscriber numbers could be a compelling metric to share.
Having trouble finding impressive numbers to brag about? Turn from sales figures to numbers that tell more of a story about your business. Consider the following examples:
How many customers you have served or helped to date
How much money people have saved by using your services
How many particular problems were solved by one of your products
How many years you've been in business
Friends
"The most credible form of advertising comes straight from the people we know and trust. 83% of online respondents in 60 countries say they trust the recommendation of friends and family."

Nielsen Global Trust in Advertising Report
Also referred to as the Wisdom of Friends, this is a step up from the notion of just following a crowd. Recommendations from people we actually know, including friends and family, carry a significant amount of weight. While this is most prevalent on social media — Facebook's "Others 'Like' This" feature, Eventbrite showing who else you know has RSVPd to an event, and Twitter's display of people you follow that also follow another person — there are ways to emulate this on your website.
Referral Marketing – Creating perks or incentives to encourage customers to refer their friends.
Facebook Integration – Including a Facebook widget showing likes and which friends also like the company page, could be a worthwhile addition to an order confirmation page, company about page, or blog sidebar.
Certifications
While user feedback adds value to social proof, certifications can add trust because they often come from credible third-party sources. Though not as strong as other forms of social proof, when used on appropriate places on your website they convey a variety of achievements and qualifications that can help customers feel safe working with you. The following are some examples in this category:
Badges – Awards, association memberships, and certifications
Trust Icons/Seals – Better Business Bureau, SSL certificates, privacy badges, credit card logos
Rankings – Industry-specific (Yelp, TripAdvisor), local ("Voted Mineapolis' Best Wings 3 years in a Row!")
Test Scores – Google's "Trusted Store" card, compliance score
Summary
Social proof has a considerable impact on customer perception and can strongly influence their purchase behavior. Adding social proof to your website is an easy marketing win and doesn't have to be complicated. Whether you're just getting started or you've been in business for years, you can use the tips from this article to gather social proof and leverage it to generate referrals and sales.
Photo by Lars Plougmann on Flickr